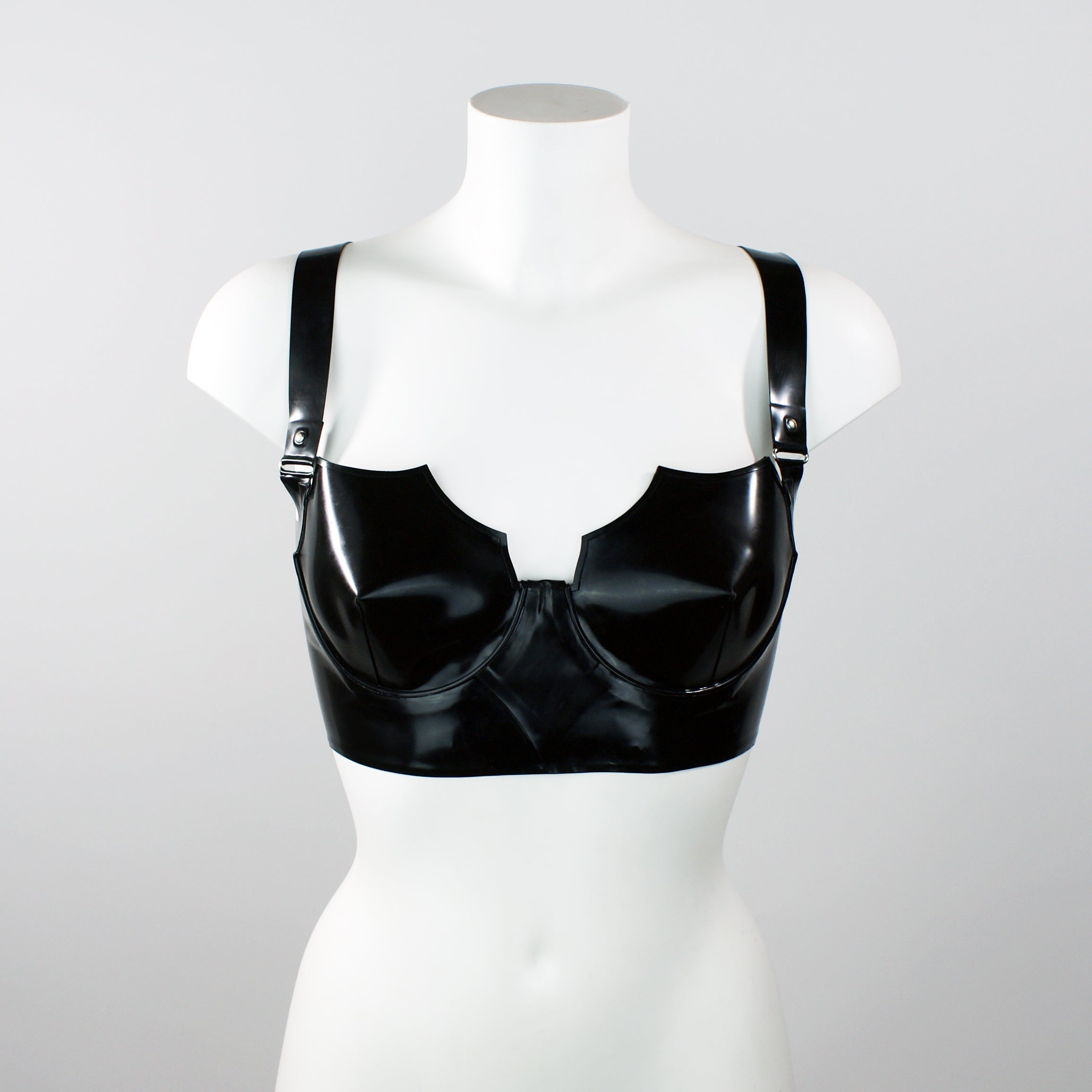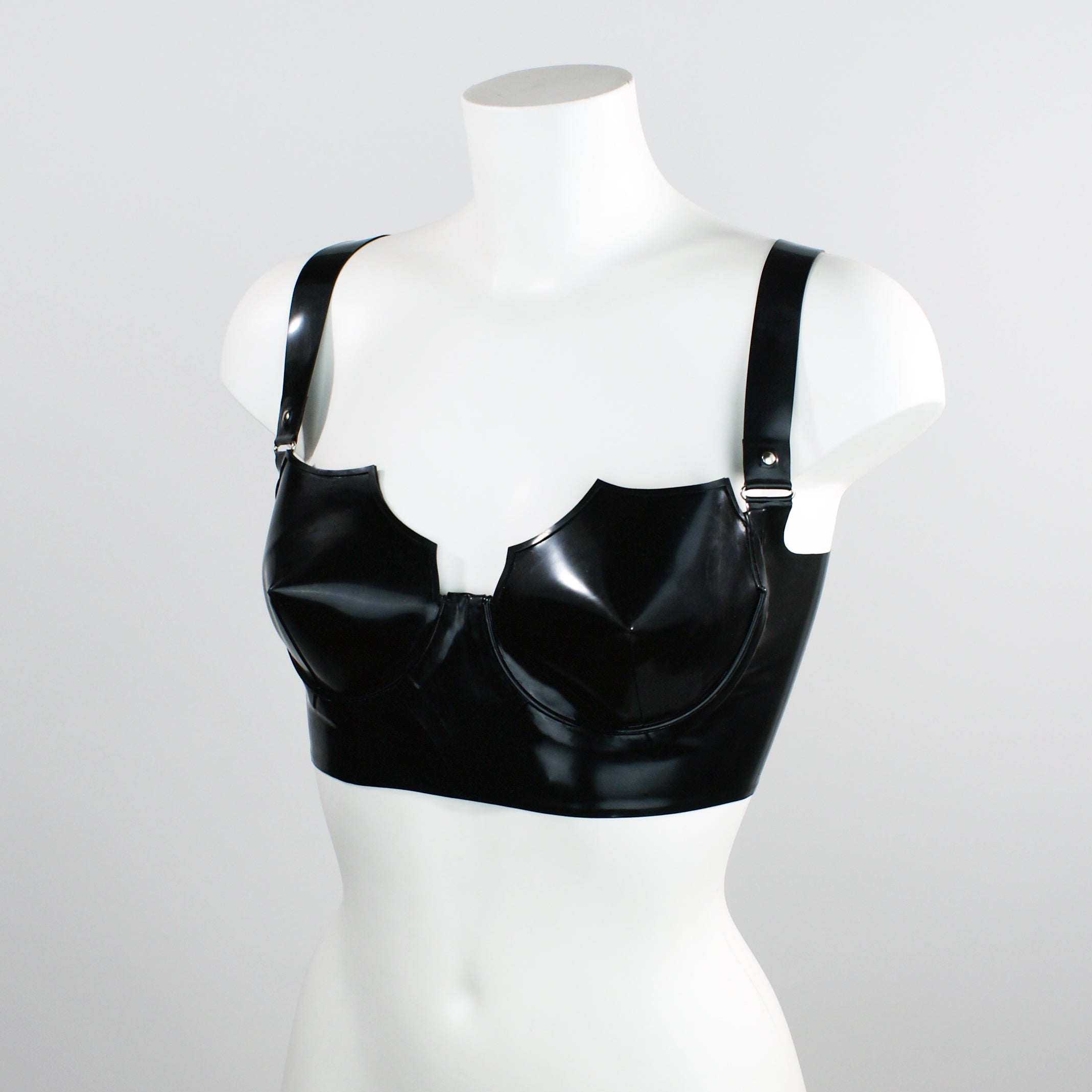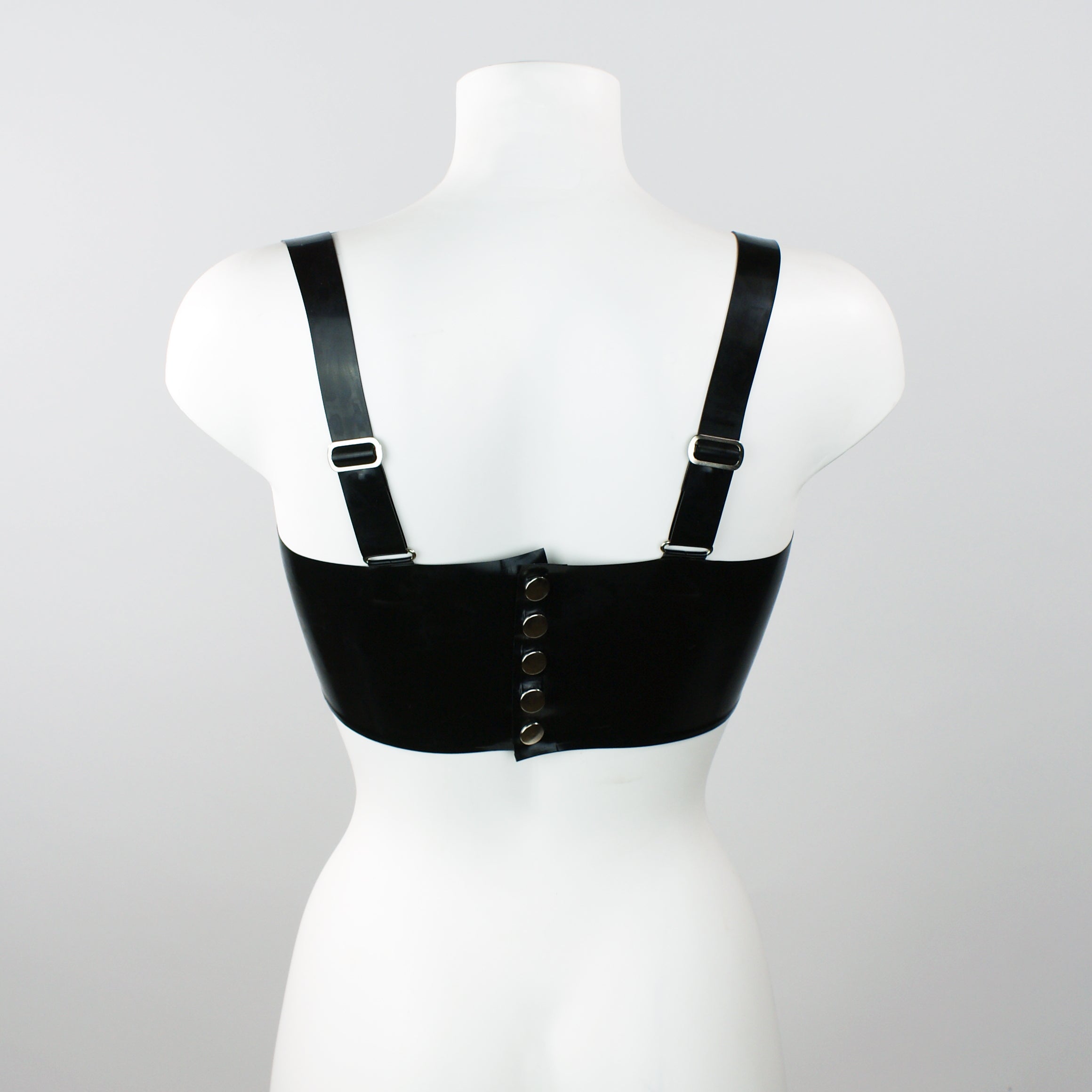 Fledermaus Bat Shaped Latex Cone Bra
Description
Production Times
A longline latex cone bra with contrasting stunning bat wing shaped cups. The cups are full cone style (eat your heart out Madonna!) and look daring worn as lingerie or outerwear!
The bra is fully underwired and fastens at the rear with poppers. Features adjustable straps. Top of cups is trimmed.
Item Shown: Black base with Black Trim.
Please note, our bra sizes are listed in UK sizes. If you do not know your UK size please see our measurements page for further information on converting your size to a UK size.
Base of bra is constructed from 0.50mm grade latex. Bras ordered in Black, Red or White latex will be made from 1.05mm grade latex for cups, cup trim and small front panel. Bras ordered in Plum or Baby Pink latex will be made from 0.80mm grade for cups, cup trim and small front panel.
This made to measure latex garment will ship in 4 - 6 weeks.
Fledermaus Bat Shaped Latex Cone Bra