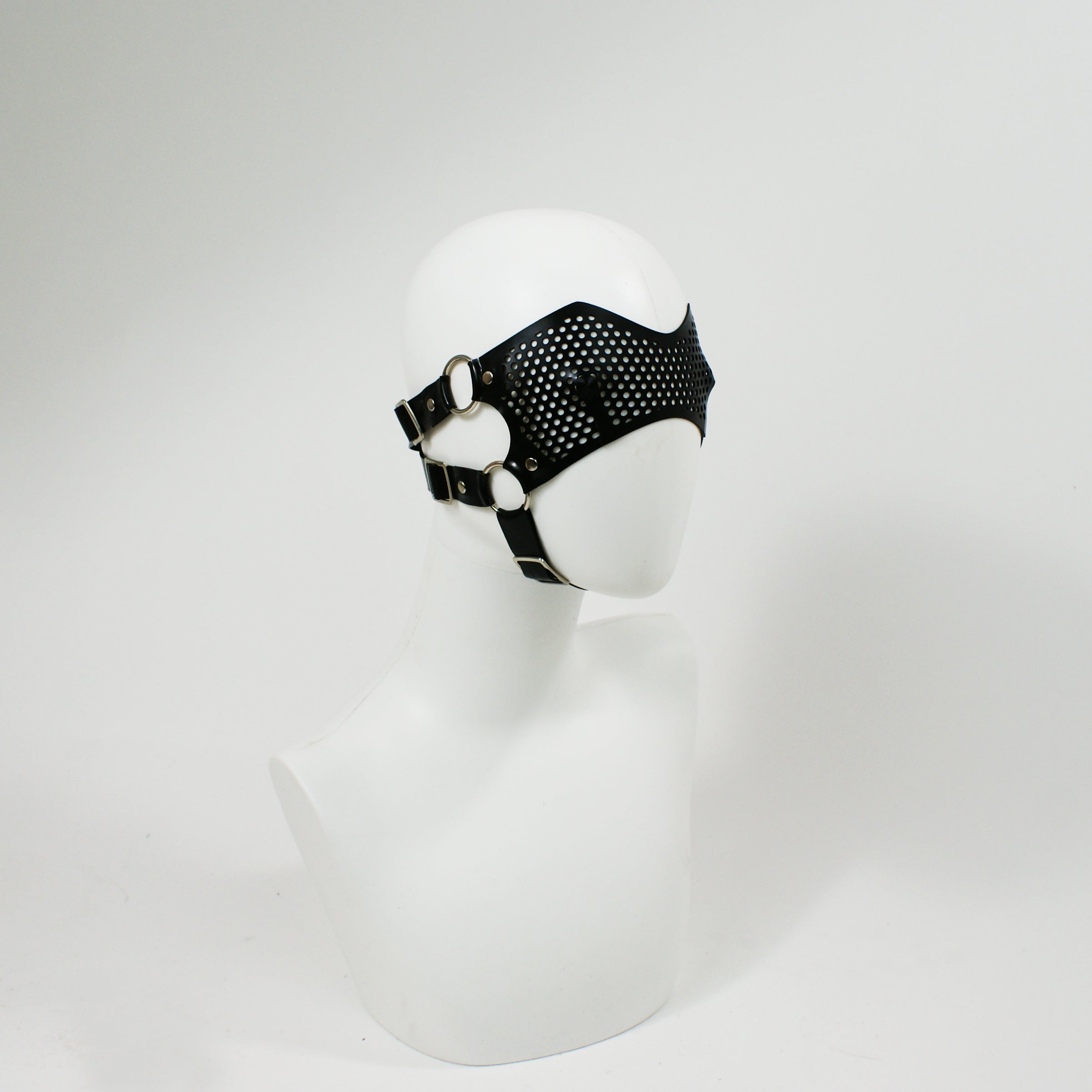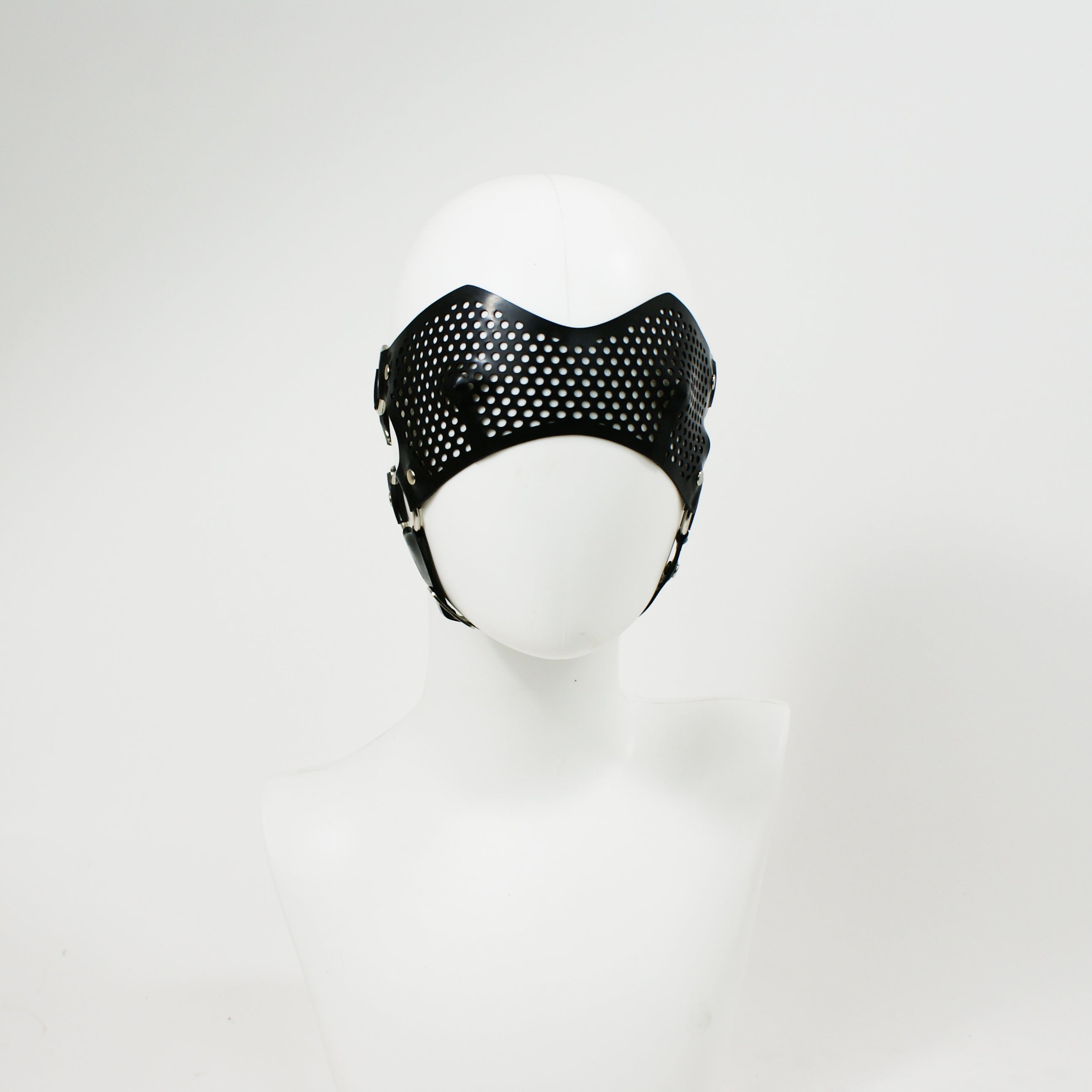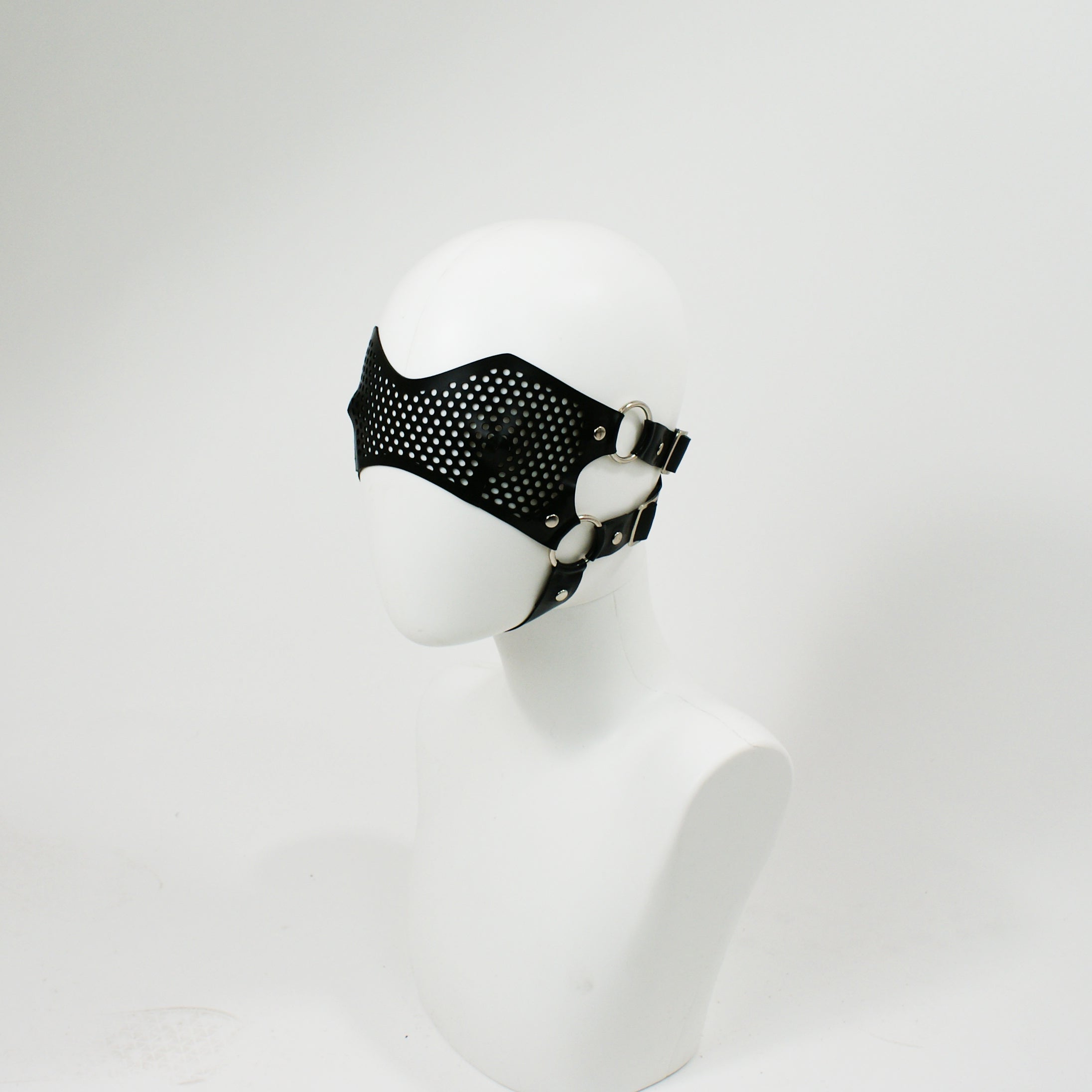 Perforated Cyber Eye Mask
Description
Production Time
Eye mask constructed from heavy gauge latex with adjustable straps and O-Rings for superior comfort, fit and style. Micro perforations allow the wearer to see out* while others can't see the wearers eyes. Eerie!

*obviously, don't put yourself or others in danger by wearing this to drive etc.

Blindfolds ordered in black, red, white or semi transparent natural latex are constructed from 1.05mm gauge latex.  
Blindfolds ordered in all other colours are constructed from 0.8mm gauge latex.  
This made to order item will ship in 5-10 working days.
Perforated Cyber Eye Mask