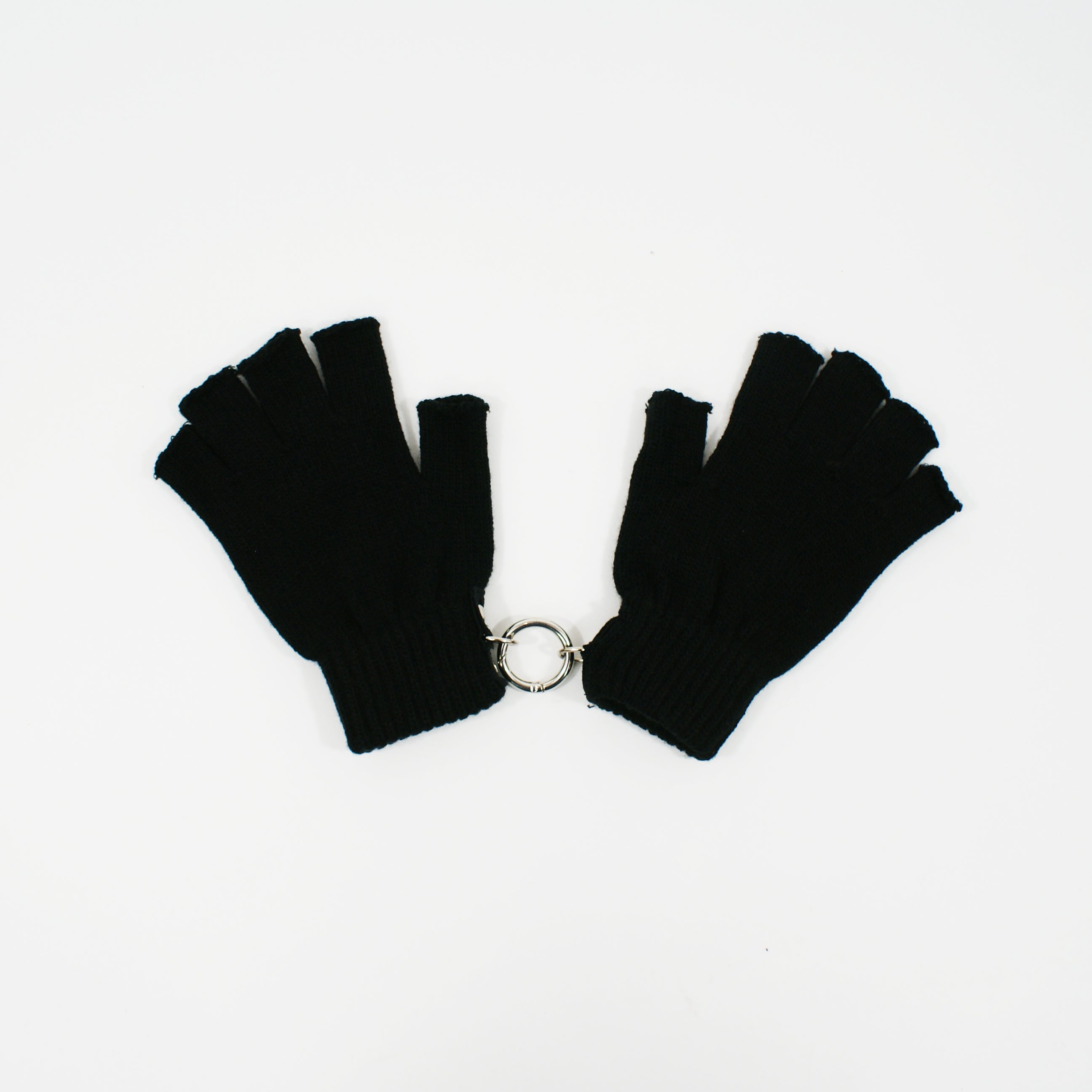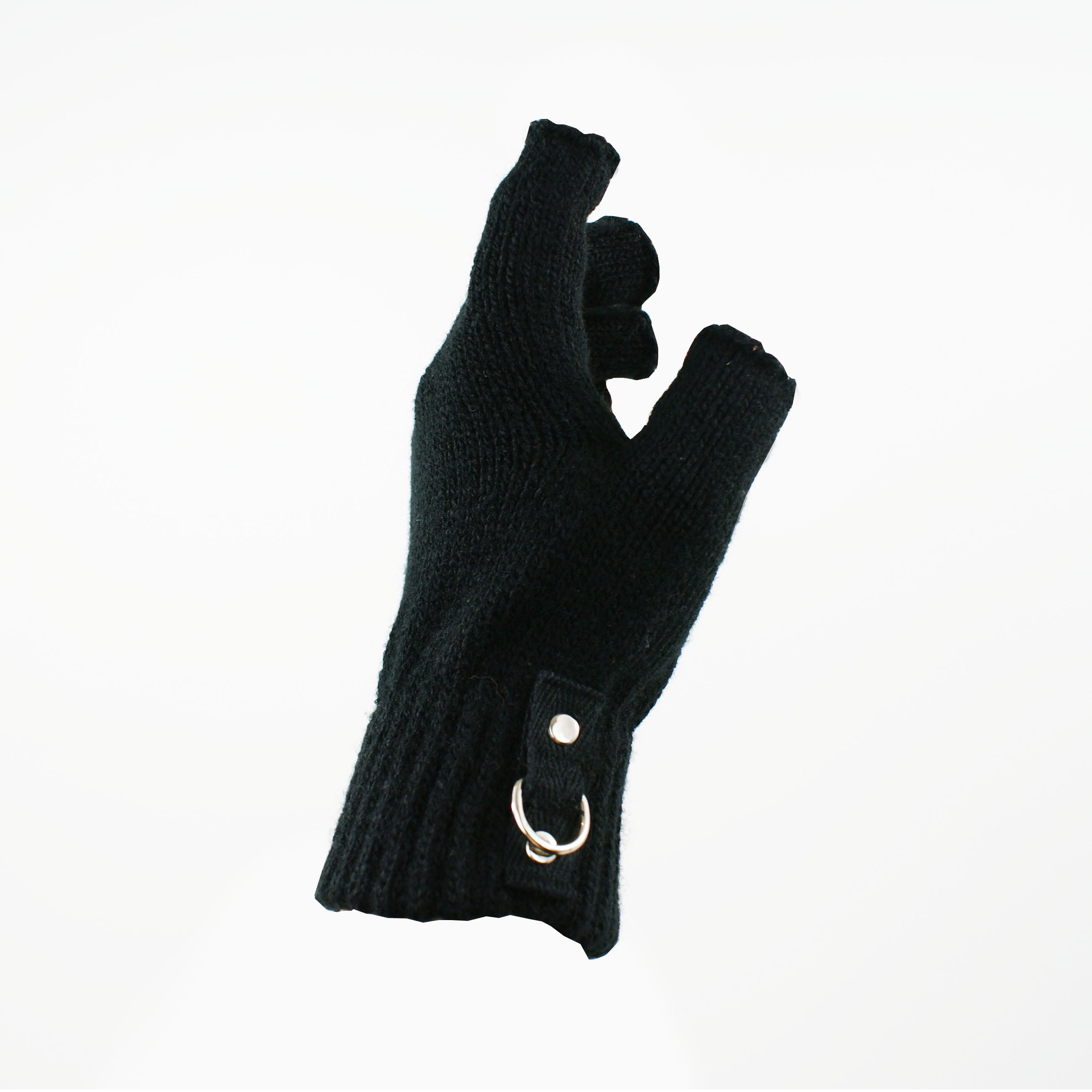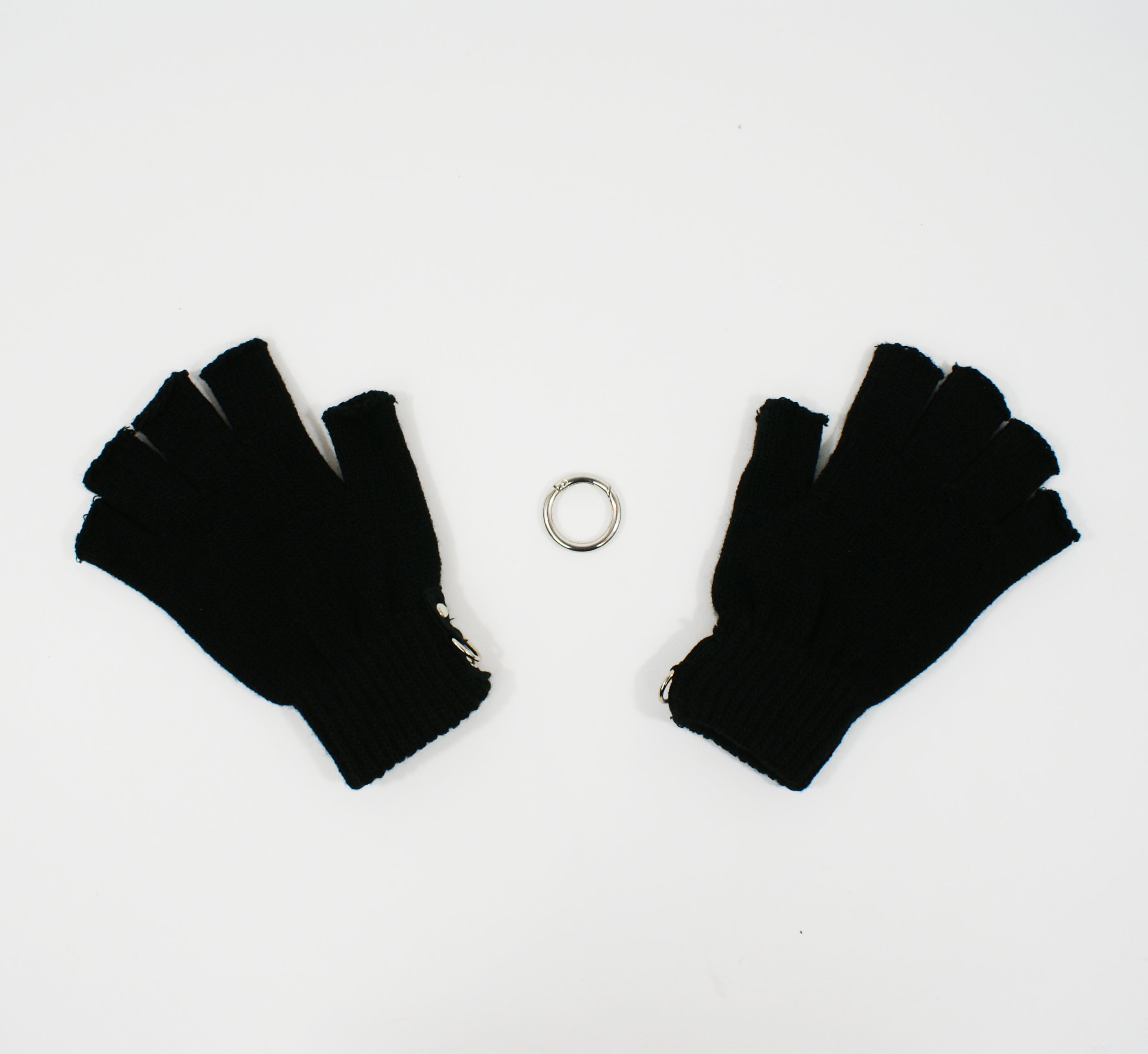 D-Ring Fingerless Winter Gloves
Description
Production Time
Our D-Ring fingerless gloves will keep your hands toastie warm this winter, and they feature a cute D-ring detail.

Always losing gloves? The included O-Ring carabiner means you can clip the gloves together to help you keep a hold of them. You can also use the clip to fasten them into or onto your bag or coat.

Fancy getting cuffed together with them while you're out on a trek? ¯\_(ツ)_/¯ Just be safe.


Gloves 95% Acrylic, 4% Polyester 1% Elastane. Embellishment Cotton/Nickel. Vegan friendly!

This made to order item will ship in 5-10 working days.
D-Ring Fingerless Winter Gloves