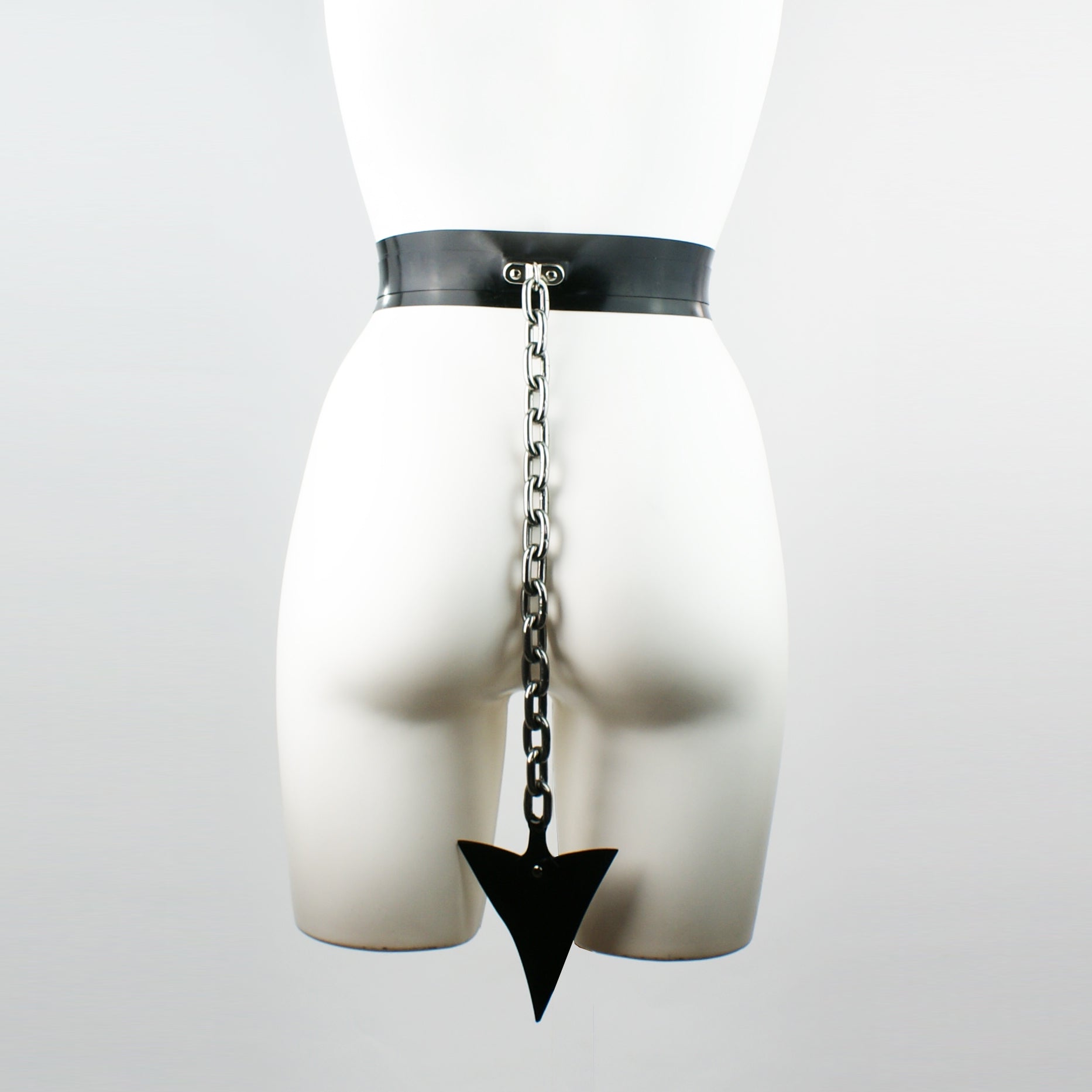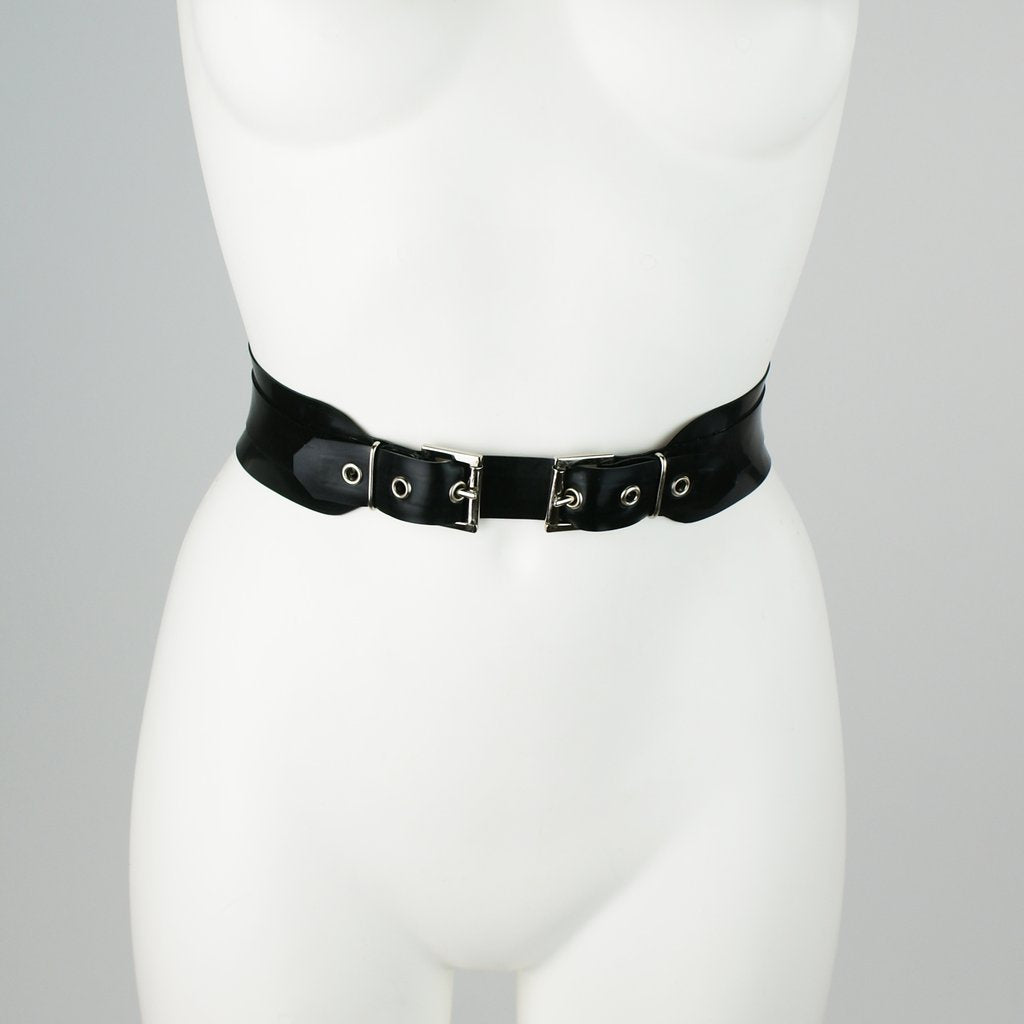 Description
Production Time
Buckle front waist belt with a devilish tail constructed from heavy gauge latex and heavy gauge stainless steel chain. A real head turner.

n.b. Please be aware that the tail of this belt is made from heavy stainless steel chain and is for fashion purposes only. Please take take when wearing and do not use for any other purpose.  
This made to order item will ship in 5-10 working days.