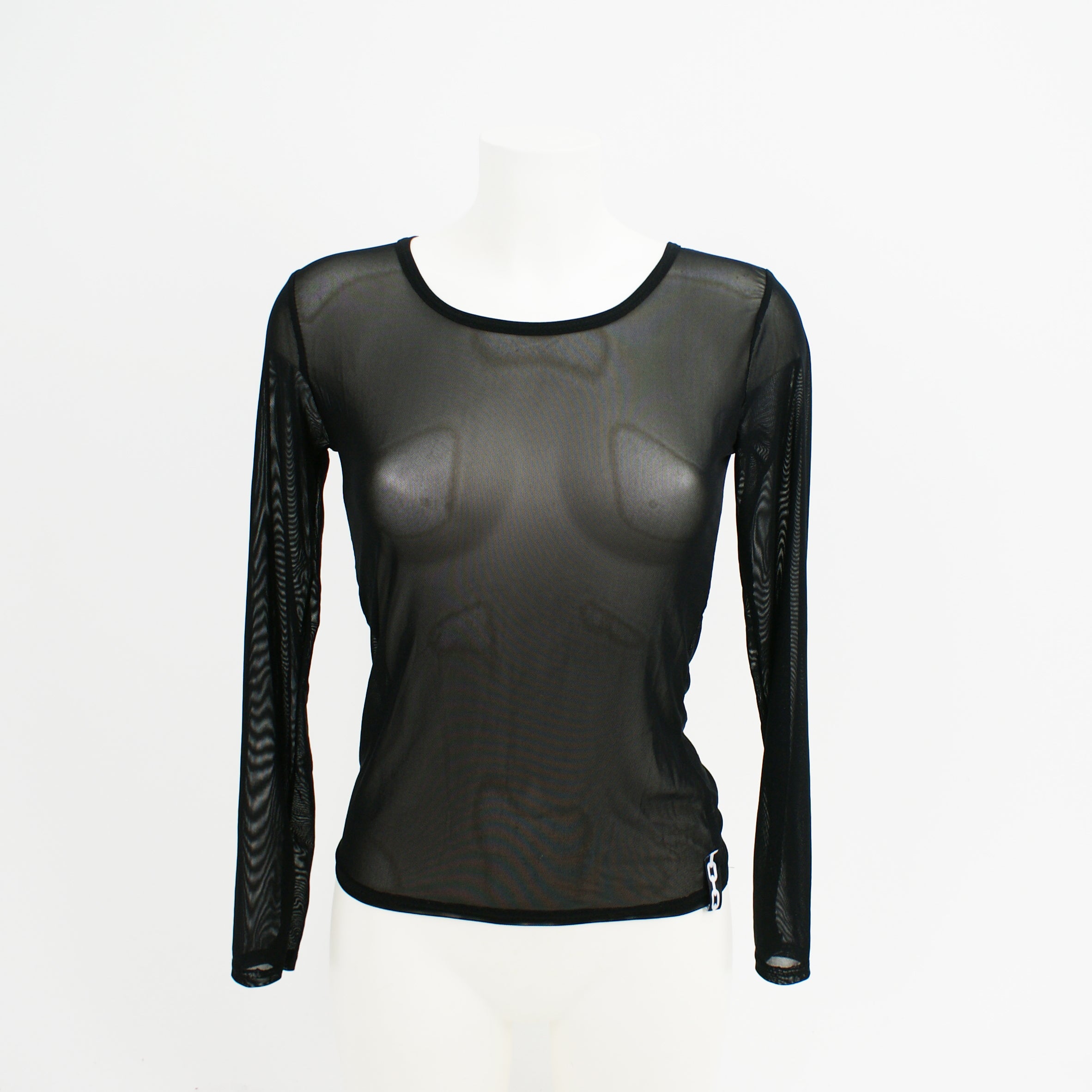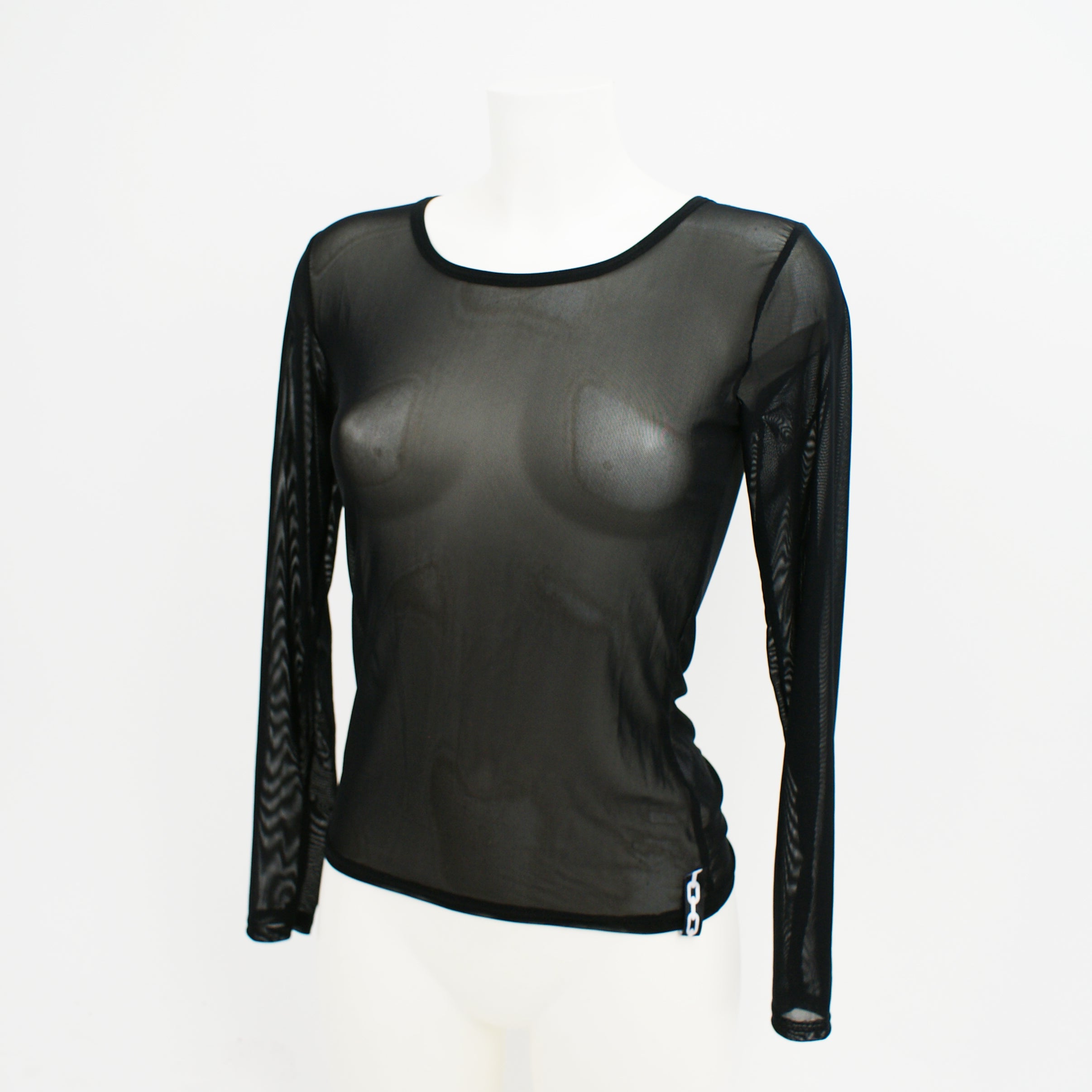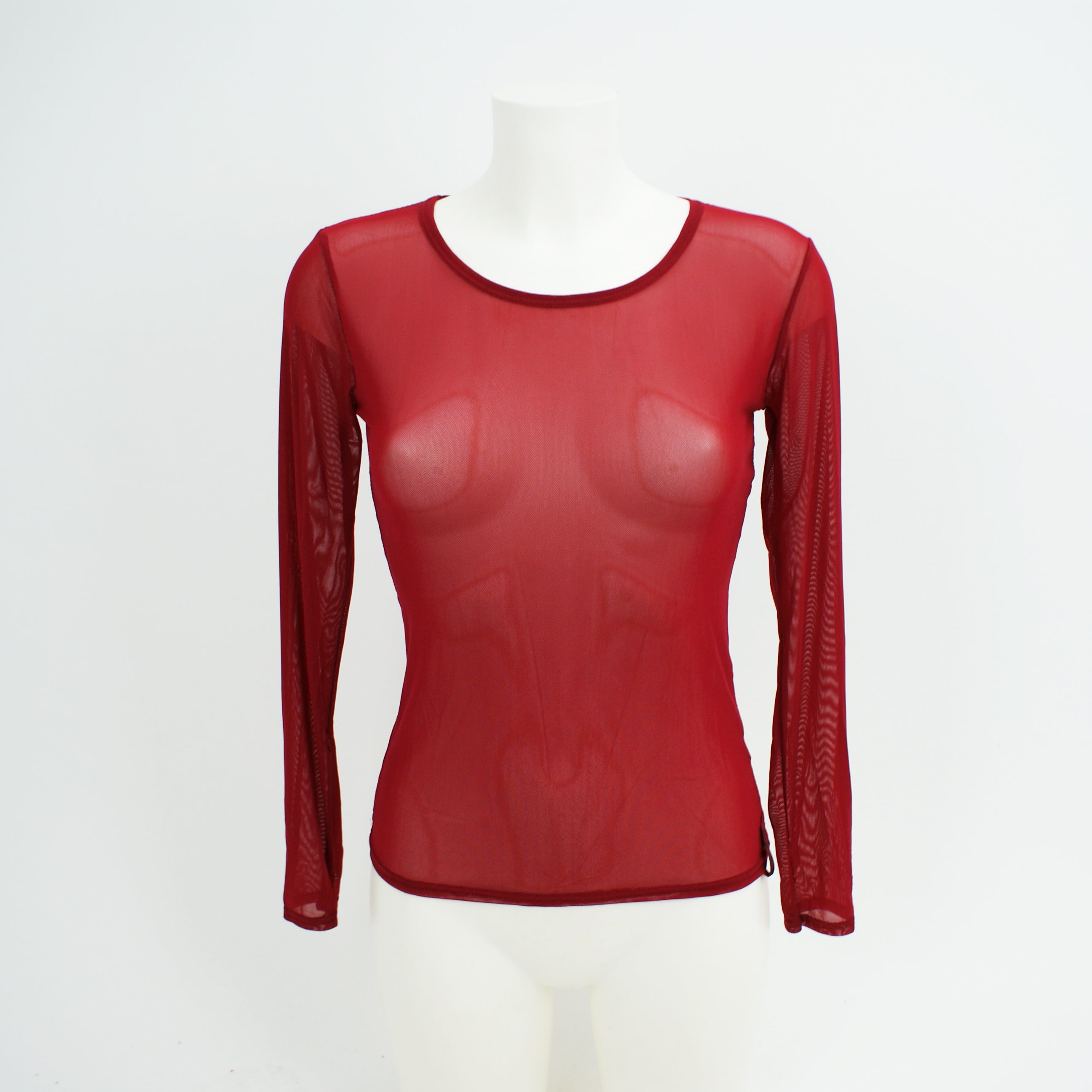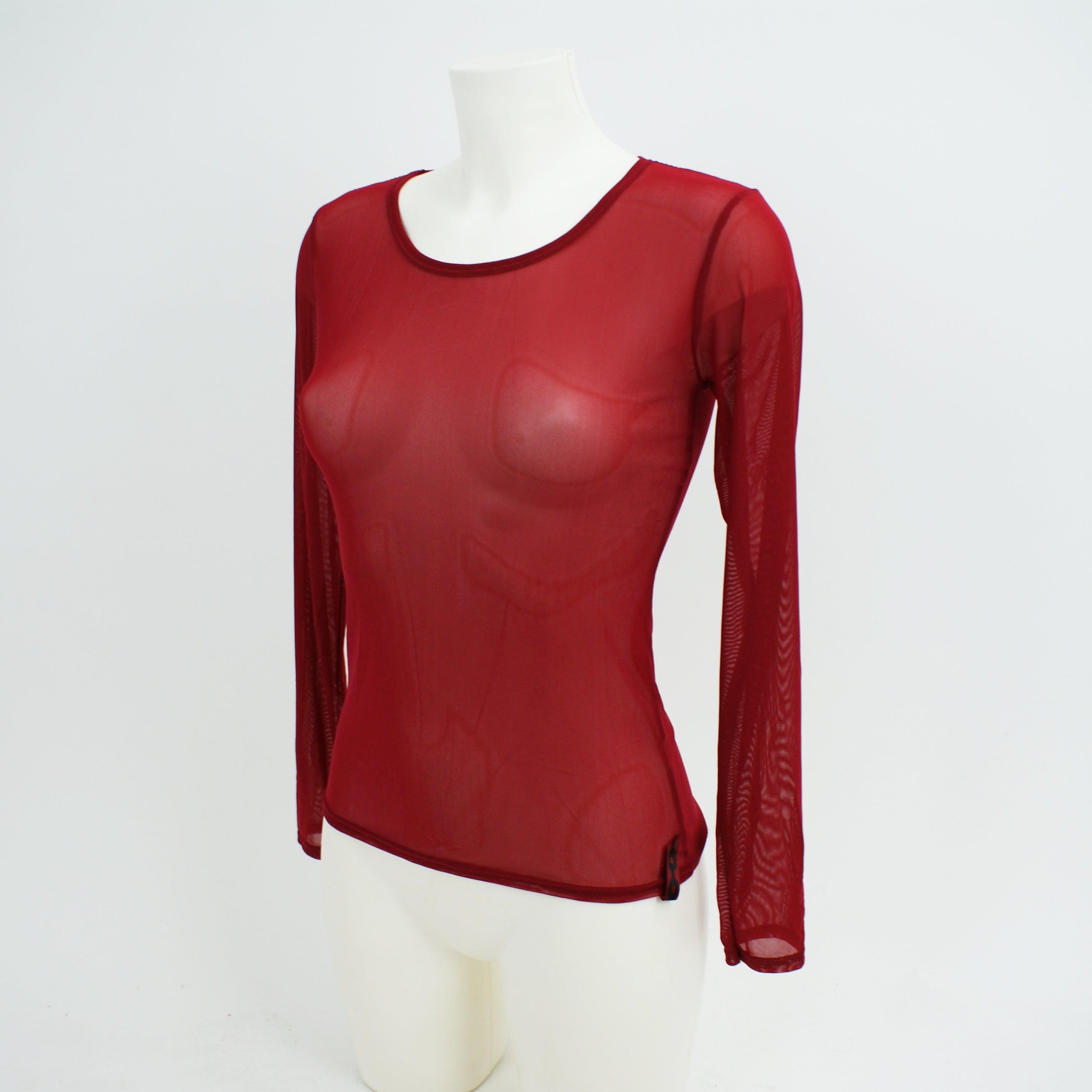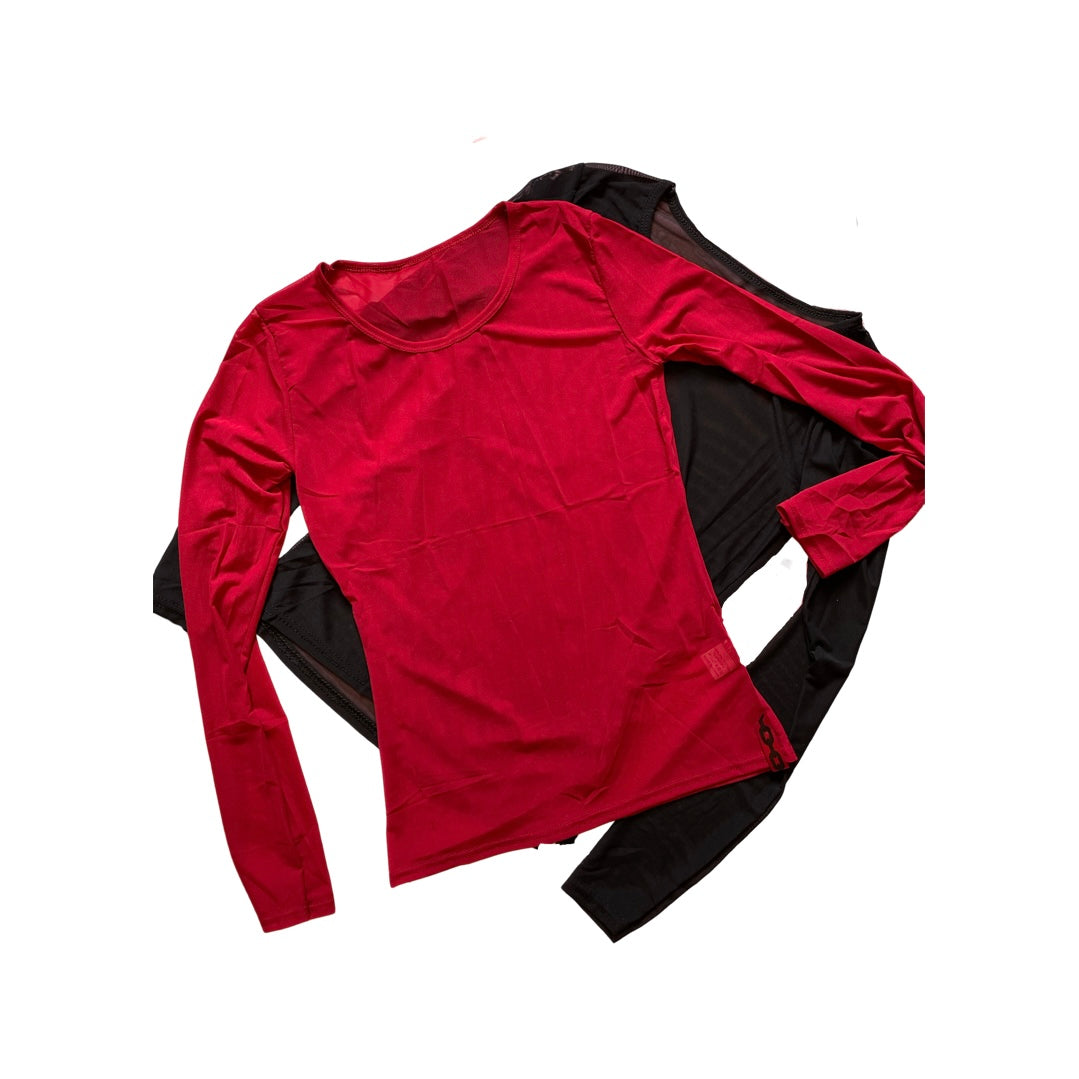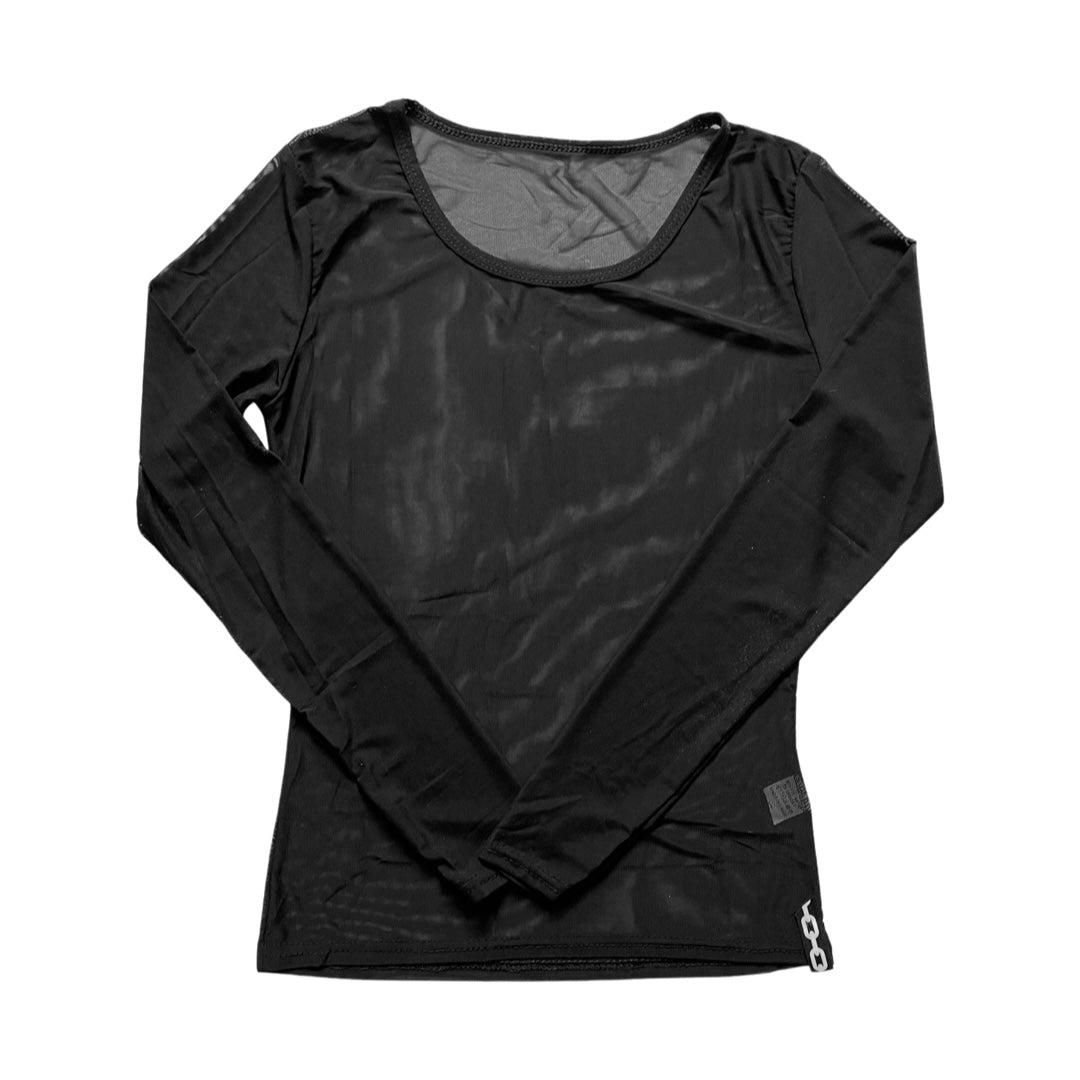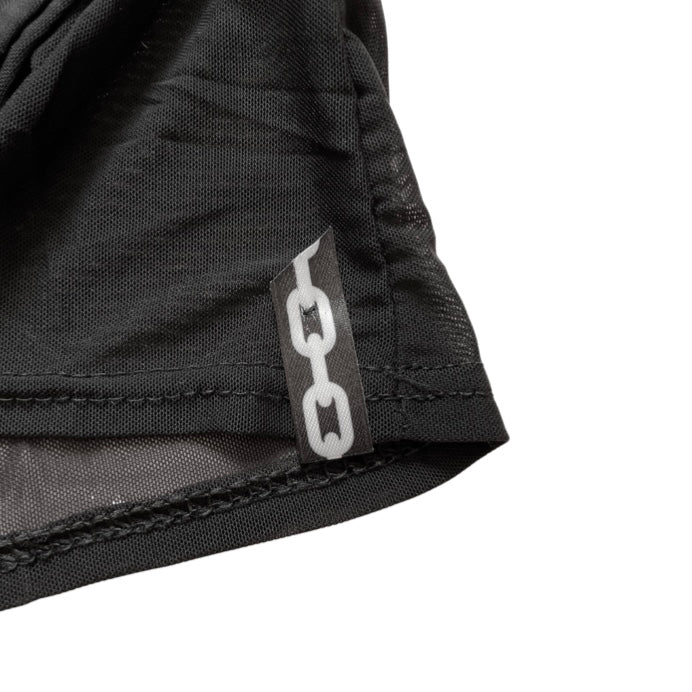 The perfect foundation garment to wear with our harnesses!
Full length, long sleeved mesh top. This mesh is super soft and comfortable, no horrible scratchy mesh here! Featured discreet Mico chain branding to lower hemline.
Available in Void Black or Venous Blood Red.
100% Polyester
One Size fits many: Approx UK 8-14.