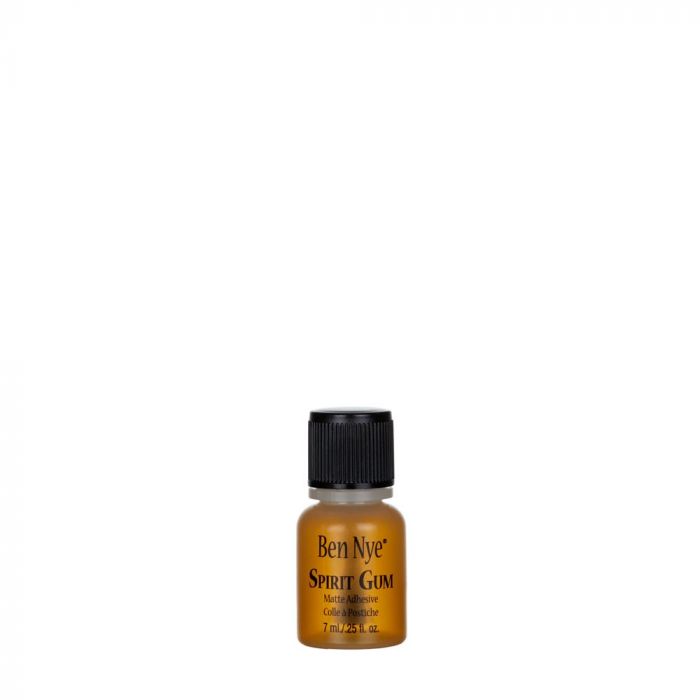 Ben Nye Spirit Gum Adhesive
The perfect way to securely attach pasties!
7ml of Ben Nye spirit gum adhesive with convenient brush applicator.
How to apply: WASH your pasties and dry before applying. We recommend applying polish AFTER you have adhered them to your skin, as polish can prevent the gum from sticking to the pasties.

Apply Spirit Gum with the included brush to clean, dry skin. Tap with finger until "tacky". You can apply a second layer for more adhesion. Don't over-tack because the gum rosin will lose its stickiness.
Press the pastie you want to adhere into the tacky gum.
If edges come loose, gently pull away, add more gum, and lightly tap again for maximum adhesive.For larger areas, such as when laying a beard, apply in sections.
Ben Nye:
This product is brought to you by Ben Nye. The Ben Nye Makeup Company is a family owned company dedicated to serving professional makeup artists around the world. As 20th Century Fox makeup director, Ben Nye Sr was renowned Hollywood film industry makeup responsible for 500 feature films spanning 4 decades. Today the Ben Nye makeup range is recognized and sort after globally and throughout the industry famous, notable, or exceptional makeup artists use these products day in day out.
Ingredients: Alcohol Denat. (Alcohol), Copal, Rosin, Silica
Keep out of reach of children. Discontinue use if irritation occurs.
Ben Nye Spirit Gum Adhesive